1000 Miglia Charity Project 2019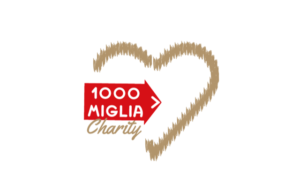 Today 1000 Miglia is booming, our social commitment has grown and the our company's activities in support of people have expanded, up to the realization of a Charity project that sees us personally involved during the 1000 Miglia 2019.
This year, the donations will be aimed to support the activities of two charitable foundations operating in the field of scientific research and in that of combating poverty and social exclusion: the Fondazione per la Ricerca sulla Fibrosi Cistica Onlus (FFC) – Charity Partner of the project – and the Fondazione Laureus Italia Onlus.
The FFC Foundation promotes, selects and finances advanced research projects to improve the duration and quality of life of patients and permanently defeat cystic fibrosis.
The Laureus Italy Foundation is dedicated to disadvantaged children and young people who live in contexts of strong economic and social deprivation, using sport as a therapeutic tool to improve their lives thanks to a team of professionals composed of psychologists and coaches.
To promote the fundraising in support of the two foundations, on Monday 13 May, before the official start of the 37th reenactment of the most beautiful race in the world, 1000 Miglia will organize a gala dinner and an auction at the Santa Giulia Museum charity.