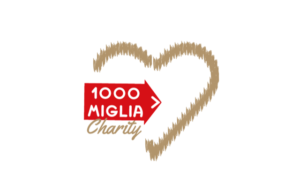 Over the years, our social commitment has grown and the activities of 1000 Miglia Srl are expanding. For the second year, we will organise a Charity project that will see us directly involved.
This year, the donations will be aimed to support the activities of Croce Bianca di Brescia, an ONLUS (non-profit) association of public assistance that operates in the sector of emergency first aid – health emergency and as civil protection, as well as various social services in Lombardy.
To promote the fundraising in support of the ONLUS, before the official start of the 38th reenactment of the most beautiful race in the world, 1000 Miglia Srl will organize a Chairty Dinner at the Brescia Brixia Forum, where 1000 Miglia Paddock will be held .
The goal of the event is to raise funds to be donated in favour of the expansion of the Croce Bianca di Brescia vehicle fleet by contributing to the purchase of an ambulance. It will also be possible to purchase lottery tickets to support the ONLUS .